We are thrilled to announce that Cassidy Jiang and Kris Jun from the University of Alberta finished 2nd at the International Client Competition 2023 hosted by the Faculty of Law of the University of Maastricht, in the Netherlands. Cassidy and Kris competed against 20 other teams from around the world and were complimented on the team work and ability to stay calm under pressure. In the final round, the judges also noted that they maintained Canada's reputation by being the "nicest" lawyers in the competition.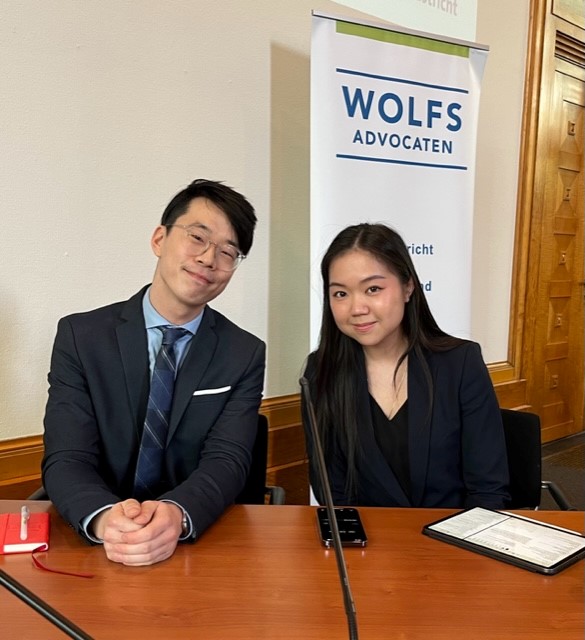 Ireland finished in first place, while England rounded out the top 3.
This marks the 3rd time since 2020 that Canada has finished in the top two at the international event.
Congratulations as well to coaches Farrel Shadlyn, who travelled with the team, along with Danielle Mousseau, Lynn Parish and Barbara Acton.
Additionally, Emilio Filomeno, one half of the 2022 Canadian and International champion team, attended as a guest of the International Competition. Emilio acted as a judge in the preliminary rounds and also made a well-received speech at the awards dinner.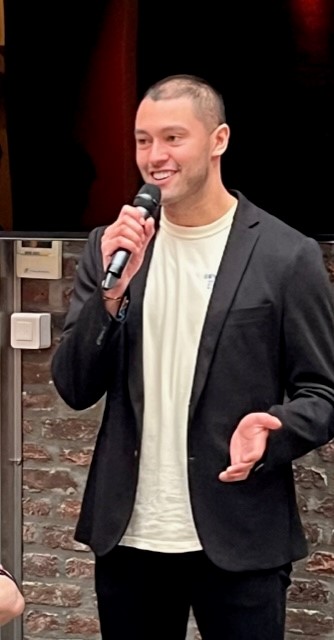 A huge thank you to Fokke ("Jae") Fernhout and his colleagues at Maastricht University for making the 2023 competition such a memorable event.
Next year Poland and Ukraine will jointly host the international competition, in Poland.
Currently we do not yet have a host school for the Canadian National Competition.